Certifications & Approvals
Aerojet Rocketdyne ** Boeing **General Dynamics**ITAR** Lockheed Martin **Nadcap
Testing & In-house Laboratory Processes
Our in-house laboratory and testing processes combined, maintain and support our commitment to quality. Our end products are tested by up to date and continuously calibrated equipment to ensure precision metal finishes. In addition, we are in compliance with industry specifications (Nadcap Approved) as a result of our continuous and consistent testing methods.
Our Policy & Commitment to Quality
Precious Metals Plating Company strives to deliver precision plating services, with competitive prices, and on-schedule turnaround, and ; thereby meeting Customer demands and requirements. The quality of the finished product is evidenced by our ability to maintain Customer satisfaction, Nadcap accreditation, and Boeing approvals. It is our policy and commitment to continuously review our processes, train employees, upgrade and maintain equipment, eliminate non-essential practices and create an environment of total quality consciousness. This policy is carried out and implemented throughout all levels of the organization. We are committed to providing the highest quality service while delivering the best value to our Customer.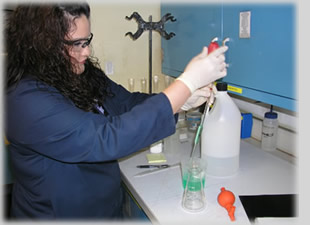 Aerospace Quality System -AC7004
Chemical Processing –AC7108
Chemical Cleaning
Silver Plating –QQ-S-365
Silver Plating –ASTM B 700
Silver Plating –AMS 2410
Silver Plating –Other
Copper Plating –MIL-C-14550
Copper Plating –AMS 2418
Electro less Nickel Plating –MIL-C-26074
Electro less Nickel Plating –SAE-AMS-C-26074
Electro less Nickel Plating –ASTM B733
Electro less Nickel Plating –AMS 2404
Nickel Plating –AMS-QQ-N-290
Nickel Plating –AMS 2403
Nickel Plating –QQ-N-290
Nickel Plating –AMS 2424
Nickel Plating –Other
Gold Plating –MIL-DTL-45204
Gold Plating –AMS 2422
Gold Plating –MIL-G-45204
Gold Plating –ASTM B 488
Gold Plating –Other
Testing Performed:
B7 Heat Resistance Testing
B11 Adhesion Scratch and Chisel Testing
B20 Porosity
B17 Solderability
B12 Adhesion Bend Testing
B21 Other Test Method
B16 Thickness Verification of Magnetic, Eddy Current and XRF Machines
B18 Adhesion Testing Heat and Quench
Solution Analysis
Note: These processes are pending Nadcap Approval. Please contact Our Quality Control Manager at Jeff@pmplating.com for more information.
Download a .pdf of this page